About¶
Overview \ What it is¶
A tool that allows animator to add secondary motion simulation to any rig or character, in just a few clicks and without expert technical knowledge of how simulations in Maya work. No need to spend months learning Maya's dynamics for rigs, no need to spend days building dynamic systems into your rigs, no need to spend hours keyframing things, that can be easily simulated.
Yes, you can, of course, create a rig with built-in dynamics, and fine-tune it to your needs. However in a lot of cases there is no time for this. Or it will make rig too complex. Or you're just an animator, who's just handed some rigs to animate. In all this cases BroDynamics is there to help.
All you need to do is select a few controls, adjust some settings and click Simulate. It will do all the hard work for you, and you'll immediately see the result.
Animation can try to follow already existing movement. For example you can have a very linear animation of a tail extending, then run the simulation to add some drag and overlap motion to it.
Let's take these 4 cylinders: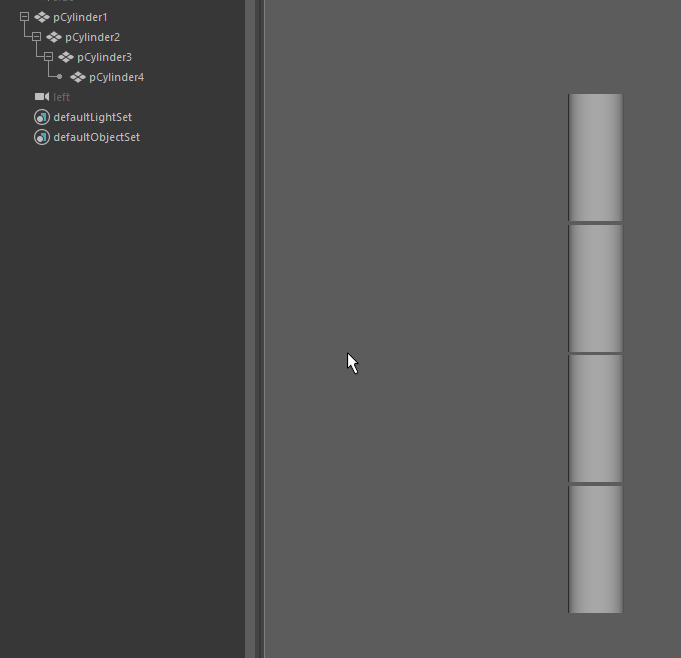 Add just a few key poses to them and see what BroDynamics' Chain mode can do for us: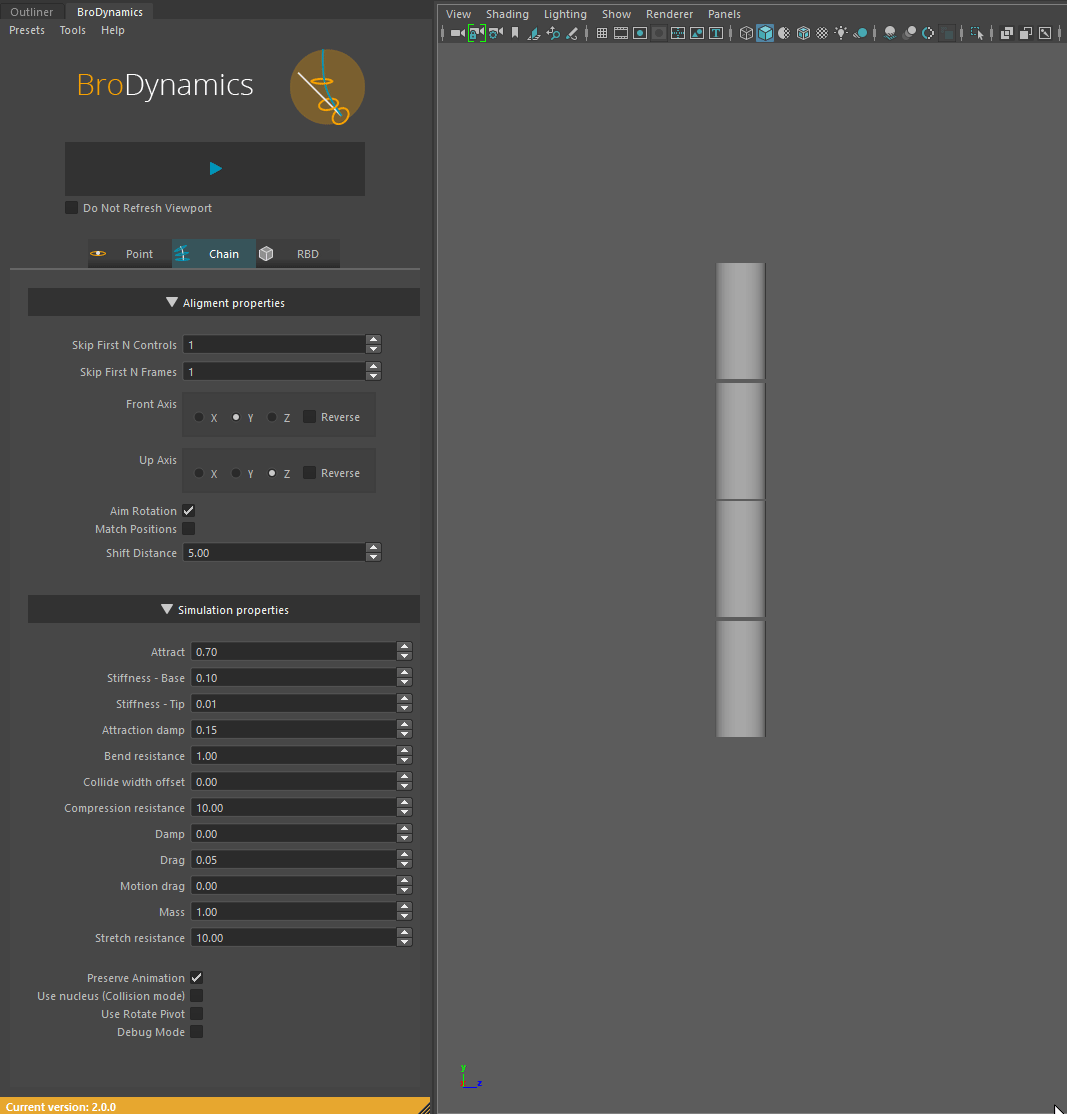 Cool, right?
What it is NOT¶
BroDynamics is not a rigging tool. It's animation is baked onto controls during simulation, which uses temporary rigs.
Installation && Updating¶
Refer to BroTools main installation guide
Video tutorials¶
Compatibility and Support¶
BroDynamics is compatible with:
OS:
Maya:
Newer Maya versions, if unlisted, should be supported out of the box, unless there were some major API changes.
Versions prior to 2014 are not supported.
Legacy support for Maya 2014 and 2015¶
If you have to work with Maya 2014 or 2015 you may download the old 1.x version of BroDynamics. It has not been updated since 2.x was released, and lacks many of new features, but it will work with those versions of Maya. 1.x version is provided as is, do not expect any updates or bug fixes.
---