Overview \ What it is¶
Tweeener is a tool for creating in-between and breakdown poses in Maya. It offers similar functionality to the popular Tween Machine script and is a part of BroTools Complete Edition.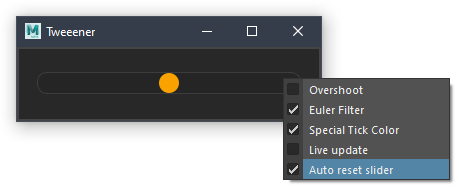 AnimHUD integration¶
Tweeener has 2 UIs, a standalone one and one integrated into AnimHUD.
AnimHUD integration is available with BroTools - Complete Bundle.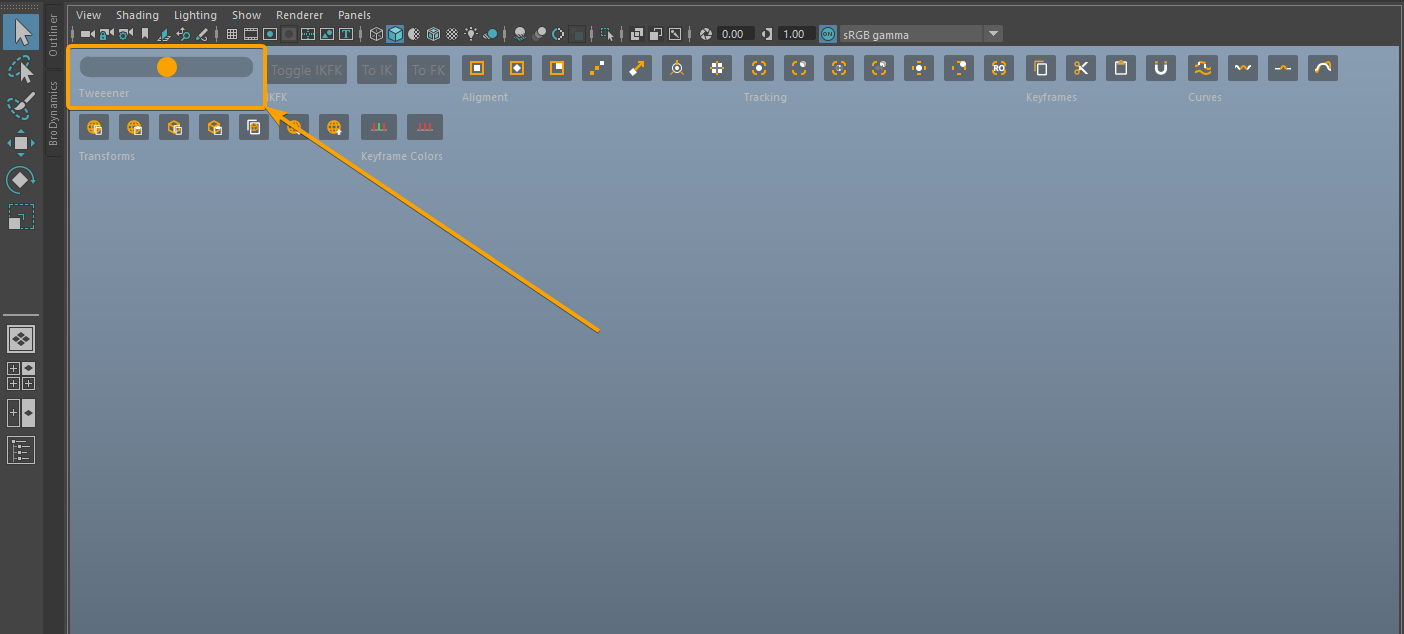 Basic usage¶
Select your controls you'd like to create in-between pose for, move time slider to where you'd like to create your breakdown pose and move the slider of the Tweeener UI.
Settings¶
Additional settings are available through the right-click menu.
Special Tick Color - the newly created keyframe tick on the timeline will have a green color
Auto Reset - Slider will reset to 0 (middle position) when released.
Overshoot - Adjusts slider values to allow you to create overshoot or anticipation poses. Slider limits are changed from -100\100 to -200\200. Values 101-200 will create an overshoot pose, while -200 -101 will create anticipation pose.
Live update - Update poses as you drag the slider, essentially gives you a live preview of a pose.
Euler Filter - Automatically apply euler filter before and after tween operation, in most cases should help achieve more predictable poses